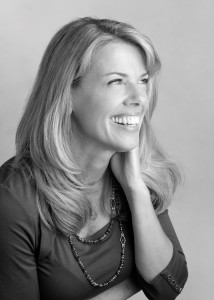 Today's professional needs a coach who appreciates the challenges of effectively positioning a brand in a competitive global marketplace. Who understands better than a coach who has both marketed prestigious global brands and successfully transitioned her own personal brand? Two decades of experience building trusted brands bring a unique context to my role as a personal brand coach. I would love to be the coach who helps you in your professional journey.

I couldn't wait for a global career! So I studied international business with a concentration in marketing, and I got to do it in the U.S. and London, followed by an internship in Germany. Then it was back to the States for graduate studies at the Thunderbird School of Global Management. I built a foundation for my global career, marketing and branding major consumer and retail brands and building relationships of trust with business partners worldwide.

My big break came at Yum! Brands, when I promoted to the Global Marketing Director at Taco Bell International. My team launched the Taco Bell Brand in a dozen countries, marrying Taco Bell's famous tacos and nachos with new products and flavors suiting local tastes. My own brand became "The Taco Lady" as I visited Yum! offices and franchisees across the globe. A marketer's dream!

Yum! Brands' culture of developing people's capabilities left a big impression on me. As I built global relationships around the Taco Bell brand, franchisees and partners made me their go-to person for coaching and mentoring. I had built my own trusted brand! And growing and mentoring others made me feel happy and fulfilled. I wanted to do more of it, but how? The answer came from my own executive coach who taught me how to develop my unique personal brand. This was the "human" side of branding I had been looking for! This last piece enabled me to transition my personal brand after 20 years of corporate branding. And so Klarity International became my new dream.

As a personal brand coach with Klarity International, I help people create their own personal brand by discovering their unique promise of value and sharing it with the world. And I believe in what I do because coaching helped me realize my dreams. I am thrilled to help you create positive change within yourself and uncover strengths and talents you didn't know you had. With trust, everything is possible.
I'm ready to coach you to the next level of your career. Are you ready to take the next step?